An innovative design-build, branding, and technology firm exclusively for financial institutions. Backed by over a century of experience, we have the passion and vision to take your project to the next level.
This retail branch renovation in a new market is our third project with Adams Community Bank.  During the planning and design phase the Bank wanted to include a concept that would focus on education, supporting their goal of assisting customers to become more informed about their finances.  Our talented in-house designer created an innovative Learning Loft that will now be incorporated in all branches.
"The design team at PWCampbell is truly one of a kind. From understanding our goals and priorities and putting concepts to paper for our team to visualize and understand, to bringing the project to life while meeting time constraints and staying on budget, PWCampbell's professionalism and expertise makes them a true joy to work with."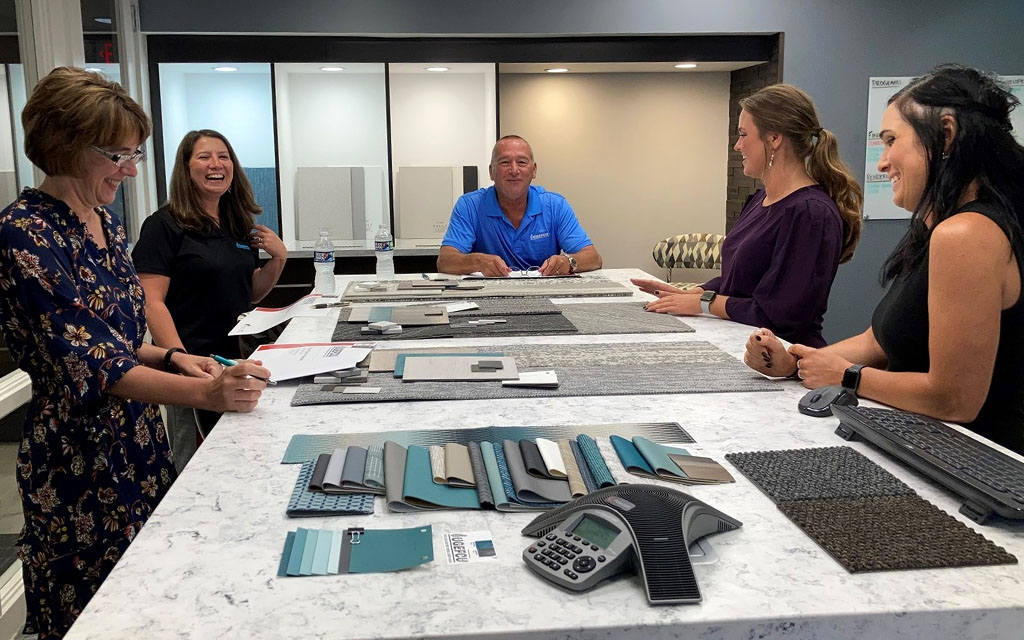 Discover why financial institutions across the nation prefer PWCampbell.
Get to know our staff and how their experience can benefit your financial institution.
Refresh - The Latest Trend in Branch Transformation